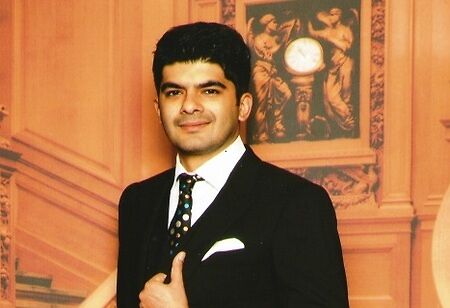 Akshay Marwah, co-founder and co-CEO, AAFT Online, 0
EdTech has been a revolution in education, and it is the ideal solution to today's concerns. It is one of the prominent industries on the rise, especially since the Covid-19 outbreak. The Indian EdTech business is valued at $ 750 million in 2020 and is predicted to grow at a CAGR of 39.77 per cent to $ 4 billion by 2025, mainly due to the country's need and awareness of education. It is vital for students studying and anyone looking for work in this industry. Furthermore, it will benefit the entire job sector and boost employment.
EdTech- the Fastest Growing Industry
Many industries have suffered as a result of the spread of Covid-19. Despite this, the EdTech industry has seen rapid growth as offline schools and classes were switched to online platformsallowing the entire education sector to continue without interruptions due to the covid.
It has benefited not only the educational system but also the job market, which has contributed to the growth of this industry. Since everything has moved online, there has been a demand for professionals who can manage EdTech platforms in education, operations, and other areas. It was and continues to be a fantastic opportunity for those interested in working in this field.
According to an internal analysis by Indian EdTech Consortium (IEC), India's EdTech or education technology sector has created more than 75,000 jobs in the last five years. It has also helped minimize the Covid-19-induced job crisis in the past two years.
These figures show that the EdTech scenario in India was already thriving.Still, the circumstances offered by the turn of the century have created a unique atmosphere where EdTech can genuinely develop. The pandemic has had a significant impact on how people educate and learn. Compared to pre-COVID-19 periods, hiring in the EdTech sector has increased by 50-60percent. The numerous positions that have grown in recent years would not have existed before that time.
Why is EdTech the Fastest Growing Industry?
Education accounts for the most significant share of household expenditure after food and groceries, contributing to the country's growing EdTech industry. Education has always been anessential element of everyone's life. It is being introduced to each home with the support of several government schemes, ensuring that everyone is literate. Even amid the pandemic, EdTech platforms and government enable individuals to learn from home.
While the pandemic has been a significant reason for the
industry's expansion, other factors also play an essential role. Technological advancement is a significant predictor of how accessible EdTech can be. The greater the need for EdTech platforms in the last two years, the more technological advancements have been produced in this area. Technology has made it possible to create user-friendly and hassle-free EdTech platforms that everyone can access.
Education Landscape of India
There are now 270 million K12 students learning in schools of varying quality in India. EdTech can help close this gap and unlock the potential of the country's youngsters, resulting in a slew of advantages; EdTech will encourage talent and build skills in a non-traditional yet effective way, preparing students for the workforce. This clearly shows that students at the secondary school level will benefit from EdTech because it will focus on academics and promote extracurricular activities, developing pupils from the inside out. Regarding the long-term benefits, today's K12 children will be prepared to adapt and achieve in various fields, even at such a young age.
The EdTech business is paving the way for better education and job opportunities. Many new start-ups are springing up due to the rise of EdTech platforms, providing additional opportunities for the job market in general
Concerning India's education landscape, the New Education Policy (NEP) made it clear to the entire education system that practical training and a variety of other exciting aspects should be added with the help of EdTech for a student's complete growth.
The old traditional method is more academic centric with a monotonous pattern followed for many years. Now we can see the rise in the EdTechplatforms and the outbreak of Covid-19; both have made a revolutionary change in the field of education, not restricting it to coursebooks instead making it more practical oriented with a lot of flexibility in terms of accessibility and pace of the course.
The EdTech sector has created many job opportunities in the market like Online tutors, Student counsellors, virtual lab instructors, course managers, to name a few. Furthermore, EdTech combinesindustry experience and academic skills to give students the skills to become thorough professionals in various unique learning areas.
Summing Up
The EdTech business is paving the way for better education and job opportunities. Many new start-ups are springing up due to the rise of EdTech platforms, providing additional opportunities for the job market in general. The majority of the students are drawn to switch to EdTech platforms for education. These EdTech platforms are budget-friendly and give an enormous number of options to a learner fulfilling personal and professional interests.