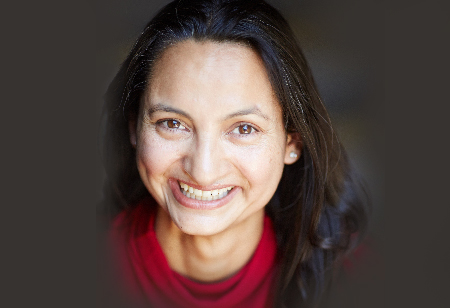 Divya Joshi, Head Of Partnerships, Client Director, ThoughtWorks, 0
Digitization is the need of today. Growing pressure from digital natives and demanding customers who expect instant gratification of an Amazon-like smooth experience has created a push for excellence in customer experience.
Covid has accelerated the pace highlighting the value of harnessing data and moving to the cloud. However, executing successful digital transformation remains a blackbox. There are countless stories of endless engagements with consultants with no business value to show for.
MIT's expert on digital transformation George Westerman has a key observation- "When leaders think about digital transformation, transformation is tougher and arguably more important than digital."
Remember Lagaan? What does Bhuvan do to make his team win? Does he focus on becoming the best batsman/ baller or on putting the right people on the job and enabling them? Digital transformation, especially that involving data, feels similar. You as a CEO are responsible for creating long term value for your venture. For this, like Bhuvan of Lagaan, you need to empower your teams, so that they go and top your matrices.
Systems Mindset:
Integrated strategies for tech and business are the key for successful digital transformation for lowering tech barriers. This will also empower your Tech leaders.
Why Digital Transformation:
Yes, it's cliched, but start with Why. You have to search for very clear reasons: what is the USP of the organization, how digital transformation uniquely enhances customer experience and builds into your value proposition and back it up by research on what works in the industry.
Leadership is Important:
Today, the modern enterprise and its business is complex. When leaders are not invested, and the folks leading the projects lack understanding of business in a wholesome manner, the transformation fails- true one app or a portal may be successful, but it won't move your matrices. At the same time, the successful transformations are then CEOs take lead and set a vision.
Ecosystem Thinking:
When embarking on a digitization journey, think of the ecosystem. An organization has to think of customer experience, use of data, a platform supported by infra/ cloud, and organizational change to enable digital mindset. Starting with this center point, you move outwards and think about the ecosystem of your organization- suppliers, customers, and partners.
Ecosystem thinking enables big picture thinking and helps you craft blue ocean strategy. As an organizing member of MIT CIO Symposium, I see that successful CIOs are able to partner with business leaders and define outcome based business cases. How about a scenario with business leaders initiating and driving the digital transformation? You can outsource the technology, but this leadership is not something you can outsource! Similarly, on the tech side, think in an integrated manner about frontend/ backend, Data, Ops and analytical data so that there is less dependence on Tech teams.
Think about Matrices:
You have to think of two sides of matrices - the top line matrices and the ones that will save you from hitting all the newspaper headlines for wrong reasons. While the former will get you a spot on CNBC boasting about digitization leading to revenue growth, later will save you from burning a hole in your pocket.
An organization has to think of customer experience, use of data, a platform supported by infra/ cloud, and organizational change to enable digital mindset
Modern organizations and commerce have changed - if you want to be omnichannel, the consistency of experience is important. You need to have the right data at the right time, in the right context for decision making, or for enhancing customer experience. Very first question is the right matrix that you will decide. In my current role at Thoughtworks I escalate the conversation to the CEO and try to understand the underlying vision for the technology.
Think of Technology:
Once the metrices are defined, then comes the question of deciding the right technology. For example, if your multiple business domains want to use data in their context, perhaps your data teams will not be able to keep up. You need to lower the tech barriers and get data straight in the hands of business forks. How? New thinking in Data is veering towards socio-technical constructs such as data mesh, that create self serve tools to do this. Here is an example, in my role of leading supply side business development at Uber, I wanted to see how many drivers came from a partnership? How efficient are these drivers, what is the revenue they are bringing.I needed to depend on analysts in the data team to fetch this through sql series and I would get data with delay, in a format not too palatable or intelligible. If there were self-serve tools, I could get this straight away. Data Mesh solves this problem.
Ask the Right Questions:
Right questions will open all the doors. Some key questions to ask are: Why are you doing it? What area of business do you want to accelerate? Customer acquisition via digital channel? Think beyond the website and on integrated experience on devices, back end to capture right data, how can you create trust in data and make it discoverable? This may perhaps push you to challenge your assumptions, but it's worth it!