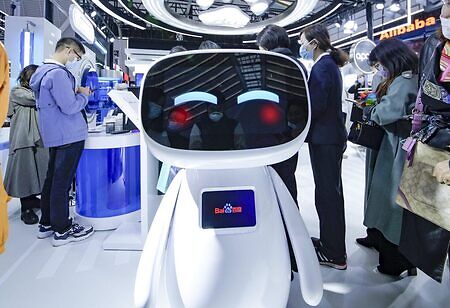 More than 1000 exhibitors showcase the most cutting-edge developments in consumer electronics and home appliances at the IFA. One of the top trade fairs in the world for consumer electronics, home appliances, and other software and technology-related products is the IFA Berlin. Since its inception in 1929, it has evolved into the European version of the Consumer Electronics Show (CES) that is held annually in the US. IFA is where European and worldwide businesses display their greatest products. Retailers, buyers, and industry experts can view the services and goods of more than 1000 exhibitors from over 30 different countries. The IFA is accessible to consumers, journalists, and everyone else interested in the newest technological advances.
Here are some of the coolest technology launches this year, ranging from portable gaming PCs to some extremely amazing augmented reality experiences.
Lenovo Legion Go
The popularity of the Steam Deck has led to a boom in portable gaming PCs, but Lenovo's Legion Go really takes things to the next level. Simply put, for approximately the same price, this is said to be a better Asus ROG Ally in every way. The same AMD Ryzen Z1 Extreme processor and 16GB of RAM are there inside, but everything else is more amazing. The Lenovo Legion Go has a large 8.8-inch Quad HD+ display with a 16:10 aspect ratio; 165Hz refresh rate, and 97 percent DCI-P3 coverage. The controllers seem to be genuinely removable, much like the Nintendo Switch, which allows you to play games without holding the complete console. The right controller also functions as a mouse, thanks to a special stand that is included with the gadget.
TCL 40 NXTPAPER and TCL 40 NXTPAPER 5G Smartphones
The displays on the TCL 40 NXTPAPER and TCL 40 NXTPAPER 5G smartphones are said to be as fluid as LCD or OLED screens while also being easier on the eyes. The 50MP main camera on these phones is accompanied by a 5MP ultra wide camera on the 4G variant and a 2MP macro camera on the 5G model. Android 13 is preinstalled on the TCL 40NXTPAPER series phones, and an update to Android 14 is forthcoming. Both variants have side-mounted fingerprint sensors and NFC functionality. Unfortunately, these phones are currently only available in Europe.
A 33-watt quick charger and a 5,000mAh battery are features of the 4G variant. However, despite having a 5,010mAh battery, the TCL 40 NXTPAPER 5G does not enable fast charging, which is an odd choice. Despite its impressive specs, the TCL 40 series' primary selling point is its exclusive NXTPAPER display technology, which was previously introduced on TCL tablets and laptops. It is intended to relieve eye strain caused by prolonged smartphone use. In addition to including a sensor that alters the colour temperature based on the time of day and lighting conditions, TCL included this antireflective layer to reduce glare.
Honor Magic V2
Chinese smartphone makers compete fiercely, leading to some of the most intriguing competitions, such as the battle for the smallest bezels or creative ways to conceal the front camera. Now, the competition to create the lightest and thinnest foldable book has begun. Huawei Mate X3, which matched the Mix Fold 2's thinness while reducing weight to 239g, set the bar higher earlier this year after Xiaomi's Mix Fold 2 set the trend last summer. The Honor Magic V2, which weighs 231g and measures 9.9mm when folded, is now the new champion.
It is by far the thinnest foldable in the world and, when folded, is even thinner than an iPhone 14 Pro Max.
It is also significantly lighter. With a Snapdragon 8 Gen 2 processor, up to 1TB of storage, and 16GB of RAM, this phone is just as flagship-level as any other model available. Thanks to its features and design, it's a definite winner. When folded, it feels exactly like a typical slab phone, and it includes a ton of features that brilliantly get around the fact that the display is foldable. Unfortunately, the Honor Magic V2 will not be available until early 2024, and it will only be available in a few European countries. Currently, no European pricing has been disclosed by the company.
Garmin Venu 3
With its wearable fitness and health technology, Garmin has always appeared to be mindful of people's needs. The Venu 3 and Venu 3S, two of its most recent smartwatches, come with a lot of new features compared to earlier models. Tracking workouts specifically designed for wheelchair users is one of the most important elements. The watch has speakers and microphones built in, so you can receive calls and reply to texts right from your wrist, making it a more handy choice for people who are constantly on the go. Other intriguing new features are included in the newest timepieces. For instance, they include a sleep coach who assists you in monitoring your slumbering habits and recommends the ideal times to exercise and rest. The revised Body Battery feature offers more thorough insights about your energy levels as well, including how sleep, everyday activities, naps, and stress affect them.
The Garmin Venu 3 series models, which have a battery life of 14 days between charges, are a great substitute for individuals who don't want to use an Apple Watch or a wristwatch with Google's Wear OS, such as the Mobvoi TicWatch Pro 5 or the Samsung Galaxy Watch 6.
SwitchBot's Sci-Fi Cleaning Bot
Another brilliant method for automating tedious household tasks has been developed by SwitchBot, the well-known maker of robot fingers for smart homes. This one represents a significant advancement toward the Rosie the Robot ideal of a completely autonomous robot house cleaner. The SwitchBot S10 is a new robot vacuum and mop that uses a battery-powered water station that connects directly to your plumbing to drain and refill its dirty and clean water tanks on its own. The S10 is the most fully automated floor cleaner when combined with an auto-empty charging dock that dries the mop. The SwitchBot S10 is a vacuum mop that is similar to many of the top-tier robots made by companies like Roborock, Ecovacs, and others. It boasts 300 cleaning cycles per minute for its own mop, 6,500Pa of suction, lidar mapping, virtual no-go areas, room-specific cleaning, and AI-powered obstacle avoidance.