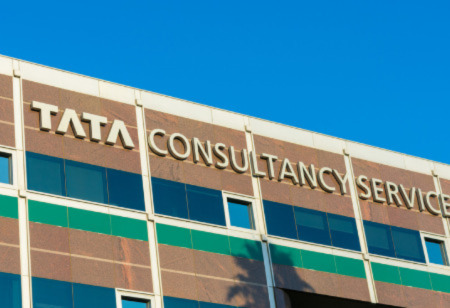 We can imagine that smart workflows and seamless human-machine interactions will likely become as commonplace as the corporate balance sheet by 2025, and the majority of employees will use data to optimize almost every element of their work.
Today, organizations frequently implement data-driven strategies intermittently across the enterprise, leaving value on the table and leading to inefficiencies. These strategies range from predictive systems to AI-driven automation. Traditional methods are still used to handle many business issues, which might take months or years to complete. Almost all employees use data to support their work effortlessly and frequently. They are empowered to find out how cutting-edge data tools could solve problems in hours, days, or weeks rather than automatically constructing lengthy—and sometimes multiyear—road maps.
For many companies, obtaining value from business and ecosystem data presents a significant barrier. Decision-making is hampered by a lack of insightful information on both a tactical and strategic level, which could have an effect on the entire firm. Data usually resides in silos. Customer confidence could be undermined by poor governance, potential data security, privacy, and legal problems. Branding and financial difficulties could result from this.
Companies need ways to communicate data efficiently and securely as they join forces to develop collaborative ecosystems that will produce new goods and services for their shared clients. The answer is TCS Dexam, which can ensure compliance with data privacy, consent, and security laws while enabling smooth data interchange between businesses and the other members of their ecosystem.
Launched by Tata Consultancy Services (TCS), the TCS Dexam is a data marketplace platform on Google cloud that enables companies to monetize and democratize data across ecosystems.
What is in it for Enterprises and Customers?
TCS Dexam, a Software-as-a-Service, removes cross-functional barriers to enable regulated data interchange and better data governance both within and across companies. The self-service, secure environment that the cloud-agnostic platform offers makes use of standardized tools and technologies to make data extraction, analytics, and visualization possible to ensure that value can be easily commercialized through manageable contracts.
Enterprises' trouble of scavenging data from metadata-based products becomes easy. This can also lead to enterprises categorizing and curating datasets. They can fish out quality, as well as, the profile aspects of data.
As for data monetization, enterprises can use the interactive Workbench mode to extract insights. This allows them to visualize, transform and fuse data through pipelines. Using machine-learning algorithms they can pre-process for advanced analytics. Then, the data can be commercialized by adding price and usage terms on the data products. This allows partners to list insights as data products.
Through Data Exchange Comes Exponential Value
Data is an essential part of AI engines; create a setting that encourages quicker adoption of AI. Through the platform's data democratization and monetization features, companies can quickly acquire data-driven insights for improved stakeholder collaboration across ecosystems. The entire process, from gathering data from many sources through its pre-processing, analysis, and display, can be finished in a few days. To achieve mass personalization, extract value from data and monetize it with granular level insights, personalized offers, services, and product bundles.
When enterprises are able to seamlessly exchange data across ecosystems, they can democratize data as well. As a result, it allows to redefine the cross-functional boundaries which makes it easy for collaboration and monetization purposes through data commercialization.
Concerns around privacy, consent and governance can be rest assured, as a no-storage-based approach will help mitigate risks associated with data marketplaces and data can be exchanged with ease.
Here is how
Through metadata-based data products provided by the supplier or owner and wants submitted by consumers in a business ecosystem, Dexam facilitates the intake and accumulation of data from numerous sources.
It offers analytics and visualization features based on no-code that allow for complex analyses using 'pipelines' and machine learning techniques. Data analysts and business users can both access a pipeline's output and the pipeline itself.
It enables the commercialization (monetization) of external data, facilitates compliance with local regulatory standards, and permits price and usage agreement negotiations between the parties.
Finally, it adheres to the data mesh design principles to enable data access and consumption from diverse data sources without the necessity for a data warehouse or lake or for storing data on the platform.
How is that possible? Well, for the very purpose of data exchange, Dexam is designed to orchestrate in a federated data ecosystem. Now connecting, as well as, sourcing can become easier from disparate data sources such as APIs, flat files, HDFS, cloud data stores, streaming data, etc.
Through Dexam Various Industries Have Been Benefited with
Multiple risks, fraud and compliance analytic solutions were delivered to the finance and insurance industry. These analytic solutions have helped the industry defeat fraud with credit, debit, and corporate cards, checks even through different modes of payments like wire transfers and electronic clearing houses.
In the utilities segment, TCS has helped deploy a business model which is positioned to transform into a model that is purely driven by means of partnership. Due to the pressures from the government and regulatory bodies weighing on the shoulders of the industry, it has to turn to data exchange. Not to mention, the ever increasing concerns of environmental impact and the focus on renewables, while increasing the customers to become prosumers, the need is only growing.
With COVID-19's defiance of traditional supply chain's rules of the logistics and supply chain, it is now possible to see the emergence of collaboration and cross-linkages across numerous diverse value chains. This collaboration and cross-linkage can be made more efficient through seamless data exchange across both the old and the new logistics and supply chain ecosystems.