Dharmendra Sharma: Creating A Pioneering Brand That Prioritizes On Offering The Best Value For Money Services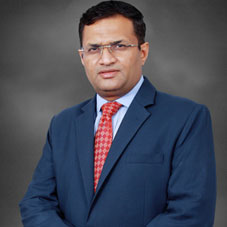 In an exclusive interview with CEO Insights, Dharmendra talks more about his professional journey and evolution of Al Arkan Construction.
Can you explain your education and professional background? Also, what is the story behind the establishment of the firm?
I did my BE in Civil Engineering from Motilal Nehru National University of Technology and MBA from the University of Melbourne and I started my professional career as a management trainee in 1994. In 2015,I came to Oman and started Al Arkan Construction. My vast experience, working for different companies and being involved in
different facets of their operations have helped me to get a holistic experience about the workings of the industry. I have got exposure to both the technical and commercial side of the business and this helps me to guide the business from both a technical and commercial stand point.
As of now, we are competing for the same projects that the biggest players in the country are fighting for and our meteoric rise in the last five years is something that I take great pride in
When I was working in India, I always had a passion to start something of my own and then I got in contact with some like minded people in Oman who wanted me to take a company from scratch and develop it. This was the inception story behind the company and now we have Rs.200 crore turnover in the last five years and we are competing with the market leaders in Oman. I developed this company from scratch and I came-up with our vision and mission statement, fixed our core values and as of now, we have over 600 employees working for us.
What is your success mantra in business?
My vast experience has helped me to under stand that there are certain things that one should do to be successful. The first one is, client should be the top priority and even our tagline is Building Trust, Building Legacy, the second one is, offering class-leading quality, the third is,` affordable pricing, and the fourth is on time delivery and all this has helped us to not just create but also maintain an impressive clientele.
How do you meet the client's requirements and what is your USP?
Oman market is a price sensitive
market and they are keen on ROI. We are able to offer the best value for money services to the clients and this helps us to meet theclient's expectations. Also, we make sure that we understand all the different requirements of our clients before providing them our service. Our price point, top-notch quality and the trust that we build with the clients have helped us to get new projects from our existing clients as well as attract newer ones.

How do you comply to the rules of the government?
There are so many regulatory bodies in Oman, that we need to get registered with and as of now, we are registered with all the related bodies. Also, we meet all their requirements and we comply to all the new regulations that are coming up from time to time.

In your professional journey so far, which are the milestones that have bestowed you utmost satisfaction? Also, what is the future road map of the company?
I started out as a management trainee in 1994 and right now, I am running a construction business in Oman. This is something that I am really proud about. I have also been recognized as an exemplary employee in various organizations that I have worked for. As of now, we are competing for the same projects that the biggest players in the country are fighting for and our meteoric rise in the last five years is something that I take great pride in.

Going forward, our aim is to be the preferred name in the GCC region and currently we are now working in Oman and in the future, we are looking to expand our presence into other GCC countries as well. We are also aiming to increase our turnover from Rs.200 crores to Rs.500 crores in the next couple of years.

Dharmendra Sharma, CEO, Al Arkan Construction
This exemplary business professional has been able to create a unique business model that is profitable and prioritizes on offering client-centric services at an affordable price.