Dr. Jagan M Payidiparty: Leveraging Years Of Expertise With Success In The Realm Of Contract Analytical Testing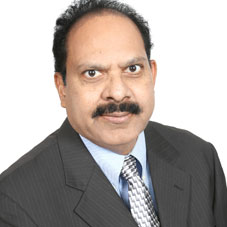 JP Laboratories, (JPL) was founded by Dr. Jagan Payidiparty who has more than two decades of experiencein the pharmaceutical industry. JPL acts as a bridge between the manufacturer and the consumer. Products from pharmaceuticals, nutraceuticals, chemicals, foods, cosmetics, agriculture, veterinary, beauty care, etc. have to undergo testing and certification by quality control before making an appearance on the shelf (retail). This can only be done by a government approved GMP laboratory. JPL is licensed and authorized by Health Canada to certify products to release into the market.
JPL lays its expertise in the areas of testing, quality control, quality assurance, R&D, method development, method validation, method transfer, stability, and consultancy services. In an exclusive interaction with the CEO Insights, Dr. Jagan gives insights about his stewardship and the unique aspects of the company.
Brief us about your educational and professional background prior to the establishment of JP Laboratories.
I have pursued Bachelor Degrees(B.Sc and B.Ed) and Master Degrees(M.Sc and M.Phil) in Chemistry. Got my Ph.D. from Mangalore University through CSIR fellowship which is a prestigious fellowship given to candidates pursuing Ph.D. in India. Just after completion of my Ph.D., I started my career with Pragati Chemical Industries, Hyderabad as a Quality Control and Development Manager. I worked there for three years before moving to Andhra University PG Centre to teach Organic Chemistry to Post Graduate students. After working there for almost seven years, I decided to move to Canada.
My new journey in Canada started in 2000. I'm very fortunate to get a prestigious NSERC (Natural Sciences and Engineering Research Council of Canada) fellowship which is given to the candidates who are pursuing research In Canada and have obtained a Post Doctorate from the University of Western Ontario, London, Canada.
Throughout my career in Canada, I played different roles in various
companies as a Scientist, Team Leader, Manager, Director, and Editorial Board Member for several scientific journals. My longest journey is around 10 years with Teva Pharmaceuticals which is the #1 Pharmaceutical company in generics till date with over 120 years of history. Then I moved to the US and served as a Chief Scientific Officer (CSO) at Purine Pharma for two years. I audited several Canadian and American facilities for the approvals of Health Canada and the FDA.
JPL lays its expertise in the areas of testing, quality control, quality assurance, R&D, method development, method validation, method transfer, stability, and consultancy services
In my credit, I have 25 publications in world-famous scientific journals, and academic participation in symposiums and seminars internationally.
How does your vast experience help you to chalk out business operations for JP Laboratories?
My crucial and challenging role as an entrepreneur started in 2014 when I started my organization 'Disa Pharma' in Canada. The sole aim behind starting Disa Pharma was to be the best in the industry while importing APIs from the world market and distributing them throughout Canada and North America, along with discovering my own natural health products that enhance the lives of individuals at affordable costs.
This startup paved my way to start 'JP Laboratories', a full-service GMP analytical testing lab approved by Health Canada providing solutions across diverse industries. As a founder & CEO of the company, my responsibilities are to help my team excel at what we are doing. With my team, I strive hard to identify and remove barriers we incur on a day-to-day basis. Apart from that, I help my team to learn, strive and grow faster.
What were the major hurdles in your professional journey and how did you overcome those to evolve as a business leader?
Though initially, there were a few bumps on the road, it was an insightful journey. All the regulatory permissions were obtained and JP Laboratories was set to begin with operations. At this stage, a huge roadblock came in the form of the COVID pandemic. Several companies were closed temporarily or reduced their working hours. Due to this, we were unable to market or meet customers personally. In these difficult circumstances, I
restructured operations with the execution of planning and timely decisions to digitalize marketing and few aspects of communication.

More importantly, I consider myself fortunate to have a wonderful team of scientists by my side. It is their tireless efforts that have transformed us into a leader in laboratory testing.

How are you aligning with tools/ technologies to revolutionize your Laboratory solutions?
In the current century, technology and compliances keep on changing every day and it is crucial to know what is happening around the world. I keep myself up-to-date with the latest technology and thrive to adapt. Nowadays, FDA, Health Canada other regulatory agencies are focusing mainly on 'Data Integrity'. It is a challenging but crucial part to meet GMP and 21 CFR Part 11 regulations. Internally, we keep on implementing various new instruments/ models to ensure we are excelling in what ever we do, for data integrity.

What will be your advice for other international leaders who aspire to shift their area of operation to Canada?
For anyone looking to shift their operations to Canada, understanding the Canadian government regulations is highly important. It is also essential to be familiar with the current pharmaceutical standards.Canada has several opportunities in this industry as loads of manufacturers and distributors require analytical testing. It is challenging to set up this kind of unique industry and requires vast experience and quick decisive actions. To become a successful entrepreneur in the pharmaceutical sector, you ought to be an adept marketer with a strong technological background to provide novel solutions.

What is the future roadmap of your company?
We have developed several testing methods with publications of our findings in international journals. Shortly, we are filing for patenting rights for two of our discoveries. This journey will continue along with our services. Our mission is to offer valuable testing services with cost-effective solutions. Our vision is to become the number one in Canada and expand our analytical testing laboratory services throughout the world.

Dr.Jagan M Payidiparty, President, CEO & Owner, JP Laboratories
Dr. Jagan is a renowned scientist and an inspiring enterpreneur with over 25 years of experience in the pharmaceutical industry. Dr. Jagan has expertise in a variety of areas including quality control, quality assurance, compliance, research and regulatory affairs in the pharmaceutical industry.