Dr. Julee Banerji: Addressing The Existing Gaps With In Research And Education Through Her Brainchild Jbhris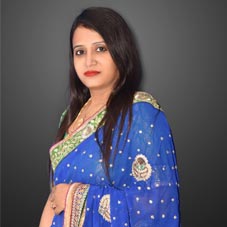 With the ideology that the current 21st century belongs to budding women entrepreneurs, Dr. Julee Banerji is determined to forge her success in this patriarchal industry by the virtue of her exemplary competencies. Without succumbing to the adversities faced along the journey she believes that 'Gender is not a parameter if you gear up for your milestone and never look back till you reach your aim.' Through her brainchild JB HR Innovation Services which aims to address the existing gaps in research and education, she is supporting informed decision-making in education and training issues. Apart from strengthening the capacity of the workforce by reinforcing effectiveness and expertise through blended learning, she is leading her firm to become a one-point solution to career issues of students, organizations, and large corporate conglomerates.
Engaging in an exclusive conversation with CEO Insights, Dr. Julee Banerji reveals her journey as one of the imperative entrepreneurs and woman CEOs of the country.
1. Give us brief details about your educational and professional background. How are you leveraging the best of these elements across your company's operations?
I have done Ph.D. in Management, and an MBA in General Management and Marketing from the University of Wales, United Kingdom and L.N. Mishra Institute of Economic Development & Social Change, Patna, respectively. I have also done a certificate course in Strategic Marketing from Cardiff University, United Kingdom. Being a management professional, with more than 17 years of experience in Training, Teaching, Sales and Consultation I have taught in various universities and institutes like Army Institute of Management & Technology, Mangalmay Group of Institutions, G L Bajaj Institute of Management & Research, Amity Business School, Birla Institute of Technology Mesra, Usha Martin University, LNMI, Patna University, and more. I am also a certified
Master Trainer from the National Skill Development Corporation (NSDC) and Management and Entrepreneurship and Professional Skills Council (MEPSC). My dream is to work on the path to human transformation for betterment through my firm JB HR Innovations Services as I firmly believe that,' A small step is a grand step where efforts are bedrock'.
2. What were the major challenges that you encountered during the establishment of JB HR Innovation Services and how has your journey been so far?
The initial challenges were how to deliver the baby organization with allied challenges of maturing via basic functions of management - Planning, Organizing, Staffing, Directing and Controlling. I decided to walk the unbitten path by embracing all challenges well aware of VUCA and took the gamble on an experimental basis. Inexperience and perceived incompetence were the hallmarks of my challenges but I decided to take up the cudgel and promise myself to move ahead. The journey has been a roller coaster ride with ups and downs which is a challenge best experienced by those who have endured it.
My dream is to work on the path to human transformation for betterment through my firm JB HR Innovations Services as I firmly believe that, 'A small step is a grand step where efforts are bedrock'
Overcoming the hurdles, we are now actively imparting customized training interventions in soft skills and mental ability to forecast and meet emergent needs and drive social and economic transformation sustainably. Covering different thematic areas of education, training and research, we actively support data collection, management and use these to improve education planning through sound and up to date Educational Management Information Systems (EMIS).
3. Tell us about the various services that you offer and how do you uniquely run the functions of the company?
M/s JB HR Innovations Services (JBHRIS) is an initiative of professionals with distinguished career profiles possessing rich
experience and expertise in the area of Education, Knowledge Management, Training, Recruiting and Consulting. It plays a significant role in the education space as a convener, knowledge creator and forum for policy dialogue, working through its Quality Nodes (QNs) and Task Force on Manpower Management and Policy Support.

We attempt to act as a catalyst for innovative education and training policy reforms conducive for quality education and training through the pooling of best practices and exchange of experiences, lessons learned and knowledge. We design, develop and deliver a wide range of training and development solutions for corporations of all levels as well as for students and faculty of many Educational Institutions. Programs are customized to the specific needs and requirements of the client organization and are in sync with its work culture. We are committed to delivering the best-fit solutions that work.

4. As a woman in leadership, how are you influencing and inspiring others in and around your professional and personal stratum? How has your family supported you in your career so far?
All the oddities, challenges, encounters, non-conducive waves and all surprises along the journey have strengthened my decisional nerves to overcome challenges of that sort. Gender is no inhibiting factor for a mind and pair of eyes which always propels to occupy the driver's seat. My husband who is a famous consultant surgeon as well as a good human being has always supported me through thick and thin. I am blessed with 2 handsome sons who have motivated me to excel in life. I am always encouraged by my family to move to the next ladder and this spirit never allowed me to take rest.

Dr. Julee Banerji, Founder & CEO
Dr. Julee Banerjiis a committed academician and has published several articles and authored eight books on management. She has received many awards like Leadership Excellence Award, Bihar Gaurav Samman-2019, Promising Indian Award 2019, IIWA Best Woman Leader of the year Award 2019, Mahila Sashaktikaran Award 2018 and many more in these years for her contributions in the field of social service and academics. She is an avid teacher and researcher in the domain of Marketing Management and General Management. Her areas of interest are Social Psychology, Consumer Behaviour and Decision Making with a focus on how perceived personal control influences satisfaction and well-being.