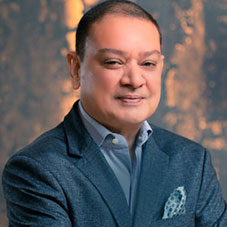 Regardless of the industrial domain a leader serves, achieving a goal and managing the team coherently and cohesively has always been a particular quality of any leader. As a result, being a professional with attributes like honesty, competence, commitment, confidence, integrity, foresight, and, most importantly, empathy, among others, will help you stand out from the crowd. Furthermore, by completing their obligations and delegating the same to the team by motivating and articulating an exciting vision, these leaders consistently establish, redefine, and evolve the success stories of enterprises.
In the growing economy of Bangladesh, such dynamic mavens are significantly contributing to the growth bandwagon of their respective organizations, the industry, and the country's economy & status as a whole. Speaking of which, Jafer Ummeed Khan, Vice Chairman of Summit Group of Companies, is one such acing business leader in Bangladesh. Jafer is responsible for leading and managing the overall business for Summit. His wide responsibilities include the development and execution of a business plan to grow revenue and profitability that encompasses managing, organizing, coordinating, formulating strategies, increasing the company presence,technological innovation, acquisitions, and expansions.
The inspiring story of this industry veteran takes us through a virtual ride where he showcases his journey of leading the largest infrastructure conglomerate in Bangladesh. The valuable nuggets from him briefs on the growth scenario of the business and his immense plans that are trying to revolutionize the power sector in the country.
The following excerpt is an exclusive conversation between Jafer Ummeed Khan and CEO Insights.
Throw Some Light On Your Educational And Professional Background. How Did Your Journey With Summit Began?
After completing my studies in the United Kingdom, I joined Summit Group in 1987. I spearheaded the development and expansion of Summit Group particularly of Summit Industrial & Mercantile Corporation(Pvt.) Limited(Summit Corporation Limited)and later of Summit Power Limited.
I'm also a Non-Executive Director in several of our Group's subsidiaries, including Summit Meghnaghat Power Company Limited, Summit Bibiyana Power Company Limited, and Summit Barisal Power Limited, Summit Gazipur II Power Limited, and Ace Alliance Power Limited. All of the contributions in the Power Sector made to climb the professional ladder and become the Vice-President of the Bangladesh Energy Companies Association.
Highlight The Responsibilities That You Are Taking To Make A Mark In The Sector.
With the necessary arsenal like farsighted strategic thinking to survive the internal and market atrocities, I sketch management strategies and design effective policies. As a Vice-Chairman, I aim at business stability and success even in a risk-prone environment. With 34 years of versatile experience in the field of electric power and infrastructure, my focus lies in energy trading and terminal businesses of Summit Group, the Summit Oil & Shipping Co Limited (SOSCL) Bangladesh's largest HFO supplier and first private company in this sector. At present, I'm looking to add LNG trading to the portfolio of SOSCL.
Jafer Looks Forward To Evaluating Opportunities In Renewable Power For The New Energy Economy In Bangladesh
What Are Innovations And Up-Gradation Currently Happening In The Company?
We are constructing the Summit Meghnaghat-II Power Co Limited, which is expected to be the largest Combined Cycle Power Plant (CCPP) in Bangladesh with 580 MW installed capacity. We are using GE's advanced 9HA turbine engine in Meghnaghat, which was recognized for its record-breaking efficiency. Summit is also the only private company to have developed LNG Terminal and operates Floating Storage and Regasification Unit(FSRU)in Bangladesh.
Give A Brief Account Of Your Methods/ Strategies That Have Transformed The Summit Group Of Companies' Entire Work Culture And Client Relationships.
We want to provide efficient and sustainable infrastructure. To accomplish it, as you know, Summit has been a pioneer in several sectors in Bangladesh. It is great that we have seen the company grow into a conglomerate. The nextgeneration who are well prepared have taken an active interest in the business and we wish to accomplish more.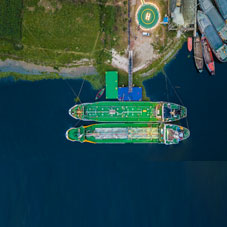 Summit and its team continuously aim to improve the quality and safety of our plant operations.We aspire to high environmental, social, and governance standards, bench marking ourselves against national regulations and criteria established by multilateral institutions.
Enumerate On The Aspirations You Have In Place For The Organization.
While Bangladesh is propelling immense growth opportunities, we intend to serve the people to the best of our capabilities by expanding our power generation portfolio and delivering reliable, safe and competitive electricity to the growing power grid. Our pipeline of opportunities for new projects is robust, and we will keep growing this pipeline and mark many track records.
We will selectively explore regional expansion by leveraging our scale and experience in the power sector. With the expertise developed over the past twenty years, we will seek to expand regionally on a selective
basis into neighbouring countries such as SriLanka, Myanmar, Indonesia, Vietnam, India and the Philippines. As a team, we envision participating in selected government and private tenders in these countries and will pursue new power generation projects by replicating a similar growth strategy as executed in Bangladesh.
Do You Also Participate In Any Mentorship Programs Or Give Keynote Speeches In Conferences & Seminars To Share Your Industry Insights With Your Fellow Peers?
Any senior leadership is supposed to guide and mentor management level colleagues while operating a competitive organization. I'm grateful to have had the opportunity to mentor my son, Salman Khan, who has been a successful Director, Operations at Summit Oil & Shipping Co Ltd (SOSCL) for quite some time. It's incredibly rewarding to watch the company grow into a larger role in the industry.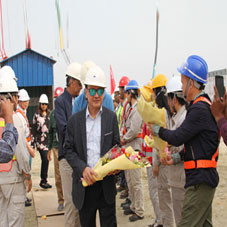 How Do You Keep Yourself Keen And Motivated To Achieve Success? Whom Do You Look UpTo For Guidance And Inspiration?
It's a never-ending effort to staymotivated and eager to attain your goals. There are good days and bad days in everyone's life. Most of the individuals in my life look to me for motivation and encouragement. That leaves me with the task of motivating myself!
My motivation enhanced when the chairman Mr. Mohammad Aziz Khan mentored me and contributed in gaining skills and experience for challenging tasks, which amplified the motivation and helped me achieving success.
What Are The Major Factors Behind The Success Of Your Professional Career? What Is Your Success Mantra?
Seth Godin, a well-known business author, has written about when to quit and when to stick with a project in the last decade or so. Unbeknownst to me, I have already done so. After achieving a certain level of financial success, I have been approached about participating in a variety of business projects. Having clarity on what I wanted to do while opting out of other opportunities has allowed me to stay focused on my professional career.
Highlight Your Future Endeavours As The Vice-Chairman Of The Summit Group Of Companies?
The unprecedented global pandemic has shattered preconceived notions about the global energy supply chain and national energy security. We are looking into the possibility of trading liquefied natural gas(LNG)and expanding our fuel storage capacity.
Quick Facts:
Hobby:
Playing snooker
Favorite Cuisine:
Chinese
Favorite Book:
Great Expectations by Charles Dickens
Favorite Travel Destination:
London
Advice for international leaders who aspire to shift their operation to Bangladesh
It is no longer news that Bangladesh is a great investment destination. Both public and private sector education are striving to prepare competitive human resources.