Gone are those days when people had a view that the tech wizardry is not elected by women as their career. The world is witnessing changes and indeed this change in perception is because of the fact that many Indian women today are pioneering across a gamut of industries by leveraging the best of their prowess in global technologies. Jancy Jose (CEO & Managing Director, Strava Technologies) is one such tech maestro, who is redefining technology and working on Space Technology contributing her best to help government as well as private organizations. Jancy through her research-based company is providing solutions for large scale 3D Map production and Industry 4.0 Space Technology application development to improve people's life in land, aerospace & cyberspace. Strava is the firstTrivandrum based Space Technology Startup that is leading the edge in the Space Technology and Cybersecurity segments in India with its customized solutions to resonate with client's individual needs.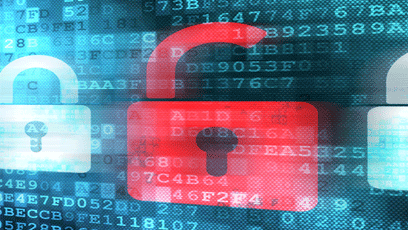 Through Strava, Jancy wants to create a supportive company culture for the employees by promoting intrapreneurship & smart works. Being an inspirational trendsetter and a young woman entrepreneur in the IT industry, Jancy has become the leading exemplar for the whole nation. Jancy has articulated her professional journey, as well as her experience in an exclusive interaction with CEO Insights magazine.
How Strava came into existence? How has been your journey so far in this challenging business world?
Just after completing my bachelor's degree in Computer Science, I started my career in 2014 as a guest faculty in an engineering college. My entrepreneurial journey started with the incorporation of Strava Technologies in 2015. Initially we started with the Space Application domain focusing on Location Intelligence as our core subject. The biggest challenge was to search for expertise in the field of Location Intelligence. It was very difficult to get such an expertise from the state of Kerala, so I started searching for them outside the state. We got some dedicated & enthusiastic
people from reputed firms, who were retired employees of the organizations outside of the state.
With the help of my workforce, I started my research on Location Intelligence domain. After some strong research, we developed our first product named 'Cyber Monkey', a cloud based Geospatial Intelligence System build to transform the realtime data into meaningful location based information and to deliver a solution that solves complex realworld challenges.
What are the various services that you offer and what do you consider as your strength?
For the first year, we worked only on the Space Technology. But during the period we understood that security is one of the important segments in the spatial technology application. Hence, we collaborated with Checkpoint Software, one of the leading Israel based security service providers, and come up with Strava Cyber Labs, the first cyber defence centre in Kerala.
Being an inspirational trendsetter and a young woman entrepreneur in the IT industry, Jancy has become the leading exemplar for the whole nation
We work basically on Cyber Security, and Geospatial Technology Solutions. We are developing 2D & 3D maps using the support of drones, vehicle monitor camera and more. Cyber Monkey helps us to get more accuracy for the results. Our solutions are simplifying the needs of industries like property taxation, smart city mapping, and more. We are working with a law enforcement agency for the traffic monitoring system, parking slot identification, and also some of the survey departments for mapping & property taxation.
Apart from the Space Technology, we are now venturing into autonomous vehicle domain. Currently we are offering services for the mapping system for autonomous vehicles for German Government and companies.
We have a range of cyber security
products for sectors like testing network security, and more. We also offer cyber auditing & cyber investigation to the private agencies and the Government agencies. We also offer C-Safe 360, a framework for better cyber hygiene in which we are bring digital literacy & cyber awareness to the school & college students as well as to the faculties & organizational employees.

The backbone of Strava is our R&D team. We pride ourselves on having a diverse team of experts, dedicated to their work and offering a broad range of industry expertise. Backed by the strength of Cyber Security and Geospatial Intelligence System, we are focused on driving growth for our customers.

As a woman leader, how do you influence other women to contribute in the technology space of India?
Today,women are strong willed,independent, and determined. I would suggest those who quit their job due to personal reasons to continue working from home. We support women by providing them with such kind of work so that they can work from the home according to their flexibility while we pay them accordingly.

There is a myth in our country that women cannot be leaders. Even I faced some challenges to get support from my family in the beginning. But things changed when I received 'The Emerging Entrepreneur - 2015' award. I believe that everyone has the capability to achieve their dream; we just need to stay focused.

What is your mantra to maintain your busy professional life along with personal life?
People need to define their version of work life balance & what makes them happy. Besides driving business, I like to read a lot of articles and go for movies. To do everything, one just has to be good at planning and disciplined in life.

Key Management:
Jancy Jose, CEO & Managing Director
A B.Tech in Computer Science, Jancy is an inspiration for the Indian women entrepreneurs who intent to venture into technology.

Interests: Reading Articles, Watching Movies

Cuisines: Rice & Fish Curry