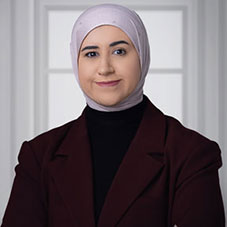 What makes someone a great leader? You may think of a long list of traits like open-mindedness, decision-making, hard work, teamwork, determination, dedication, negotiation, and so many other skills. Now pause, and think if `gender' crossed your mind while picturizing a leader. The chances are low; almost zero that you thought about it because gender doesn't matter. While it should not be a factor that determines leadership, our so-called traditional mindsets have been at the forefront in curtailing the freedom for women who aspire to achieve.
However, with centuries of effort, the situation of people, society, and even countries has begun to change. The opportunities for women in the Middle East are also a result of such change movements that slowly started ages ago. Especially, in the Kingdom of Bahrain, which is considered to be one of the male-dominated cultures, today's women have started witnessing honorable space in the Board Rooms. Indeed, Kingdom of Bahrain has taking the lead in the Middle East as usual and never fail to bring something different to the table and stand as an inspiration.
"The best way to get something done is to begin"
Cross many years, women were empowered in a very powerful way. Among such praise worthy executives in the Kingdom of Bahrain, Maysa Al Kooheji (Chief Executive officer of United Insurance Company) is a name worth honouring. Recognizing Maysa as an inspiring professional, we present an exclusive interview with her. With over 14 years of experience in the insurance industry, Maysa has honed her strengths in communications, team building, professional development, strategic implementation, and company collaboration. Currently, as the CEO, she promotes effective strategic planning and transformation at United Insurance Co. She largely looks at the business growth opportunities, market dynamics, and niche areas for progress. In the insurance industry has undergone tremendous changes over the years, Maysa believes that transforming fundamentals has been crucial to survival. Apart from longterm business growth initiatives, she also works on short term planning, annual planning, and budgeting exercises along with the operational needs required to support those plans.
She is an advocate of growth, and her work illustrates the ability to formulate unique strategies by leveraging her diverse expertise. Her potential to communicate an
inspiring vision,design effective strategies, and consistently ensure each employee matter is exceptional. She carries the experience of driving business performance and reaps win-win situations for both people and organizations. Read the following excerpts on her insightful thoughts.
Dream big and surround yourself with a supportive ecosystem
You have more than a decade of experience in creating and leading financial teams. How has the journey been so far and what have been the most significant takeaways from this professional journey?
It was an amazing, challenging, and positive journey, through which I learned to scale my career while developing the companies I worked for. I was blessed to be surrounded by very supportive team members and learn a lot through the past years I am still learning and grooming my personal skills and experience.In my opinion the most significant takeaway was that hard work always pays back.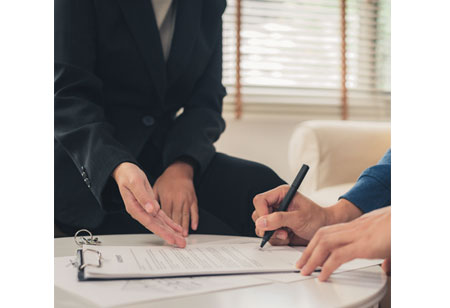 How do you perceive the changing financial services scenario in Bahrain? What are the new technology skills, traits, and knowledge that are crucial for an organization to be successful in the Middle East market today?
As a growing economy, the Kingdom of Bahrain continues to experience substantial growth and has proven itself as a key player in the booming financial sector. Bahrain's approach to foreign investment is extremely friendly, providing powerful opportunities for private business. During the COVID-19 pandemic, the financial institutions rallied to embrace new operating models and switch many of their functions and services to a virtual environment in which most senior banking and capital markets moved toward identifying shortcomings and weaknesses in their digital capabilities. In addition, the Kingdom of Bahrain focused on relying on fintech as it's the future and allows for the possibility of decentralization. And, by promoting an ecosystem of collaboration between financial institutions and fintech companies, economies will be better poised to adapt to changing conditions throughout the world.
Through technology, data, and people, financial organizations could tackle challenges and create a sustainable brand for the future. It is imperative for the financial industry in the Middle East to continue its digital transformation while increasing its ESG efforts and enhancing cyber securities.
How is United Insurance Company matching the demands of the new tech-powered financial ecosystem? What are the radical factors you consider while building a successful financial team? What
are the traits that you look for in a potential member of your team?
We are meeting the market demands by shifting toward digital channels in terms of implementing E-Gates, changing the new core system, having user-friendly mobile applications, and motivating travelers to use online tools to get insurance policies. The vital skills I consider that are important in my team are great communication skills, ability to team play, positive mindset, leadership skills, emotional intelligence, agility, and flexibility. These are the most major factors I look into while building a team for success.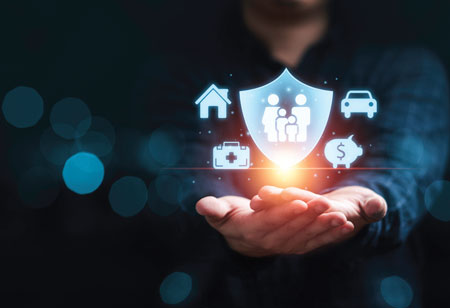 Tell us about your leadership approach. What are the principles that you are guided by? What is your success mantra?
I might be close to the democratic approach but not very strict as I believe that certain situations will require different ways. The main principles are emphasizing quality, striving for efficiency/effectiveness, continuous learning, hardworking, transparency, encouraging creativity, agility adaptability, effective communication, and accountability. My success mantra is 'The best way to get something done is to begin!'
What did the pandemic mean for you? How did you approach the need for cost optimization and new financial strategies?
The pandemic was a transition period to work toward more digitalization and time to shift the threats to an opportunity by implementing a new core system, working remotely, and enhancing efficiency and effectiveness. Cost optimization was a key to surviving the impact of the pandemic in which close control was in place, however it was the right time to invest in technology which is paying back now.
Based on your wealthy professional experiences, what would be your advice to budding finance leaders, especially women leaders?
According to me, a leader must seek commitment, form their own opinions, do the right thing, be real, inspire others, lead by example, get to know their people, be honest, and show gratitude. My friendly suggestion to women leaders is to always believe in your dreams and skills, find a mentor, offer support, and don't compare yourself with others.
Maysa Al Kooheji, CEO, United Insurance Company
Maysa holds a Bachelor's degree in Financial Accounting from the University of Bahrain. She is an Associate member of the Chartered Insurance Institute (ACII) from the UK and has a Diploma in Life and Health Insurance (LOMA) from the USA along with a specialization certificate in Leadership and Management from Harvard Business School.
Hobbies:
Reading and Travelling
Favorite Cuisine:
Japanese
Favorite Book:
40 Rules of Love
Favorite Travel Destination:
Istanbul