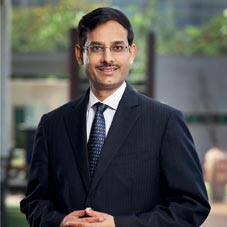 The FMCG market segment is a booming industry in India clocking in impressive growth numbers. The sector is set to grow at 9 to 10 percent in 2020 in India and even amidst the pandemic some of the companies operating in the market have been able to thrive in these challenging situations. Nilons is one such company which is operating in the processed food products market that has been able to have a fool-proof plan and come up with unique business strategies to make the best out of the given situation. Rajheev Agrawal, the Director and CEO of the company has been a major catalyst behind the growth of Nilons and his industry experience and expertise have helped him to guide the company towards sustained success in the industry. By not compromising on the quality of their products and by increasing the quality control and safety protocols within the company, Nilons ensures that their customers can enjoy their products without the need to have any safety concerns.
To get to know more about Nilons and him, the CEO INSIGHTS engages in an in-depth conversation with Rajheev.
Give us brief details about your educational and professional background, Also, how are you leveraging the best of these elements across your company's operations?
I am a Chartered Accountant, Company Secretary and a Law Graduate. However, life & profession are the greatest teachers. I was lucky that I spent my initial 7 years of career with iconic companies like Hindustan Unilever and ITC. I have worked in USA for 6 years and in Indonesia for 2 years. I am fortunate to bring all the best practices from my experience to work for Nilons and we have grown 55 times in the last 16 years. It has no parallel in the Indian processed food industry. We are a very empathy-oriented company towards employees, and we look after them very well.
Kindly provide us with a brief overview about Nilons and what is
the USP of the products that you offer?
Nilons is a 58-year-old trusted food brand with contemporary food offerings. We have market leadership in Cooking paste, Pickles, Roasted Vermicelli & Tooty Fruity. We are PAN INDIA company with reach to 600,000 retail outlets. We are also placing two new variants for our vast range of products every month in the market. We are homemakers best bet for taste, convenience, and health. Our focus is on using ingredients that are toxin-free. We believe fully in the principle that what we cannot feed to our own children cannot be fed to any consumer. We also have a robust line of products in western and Indian blended spices, Sauces, Ketchup, Jams, Papads, Instant Mixes, Pastas and Ready to cook items.
There are many interesting and tasty products in the pipeline which will help the homemaker cook their dish with convenience and taste and save time at the same time. We will also launch functional and zero oil pickles in the near future
Taste is our USP. We do not launch any product unless it is better than the best of what our competition is offering. Our motto is that if anyone tries our products, who was using a different brand earlier, he or she must be delighted. We also process all our fruits, vegetables and spices which are fresh, local and of high quality. We believe that input determines the quality of output and we use food-grade multi-layered packaging material to retain the freshness of our products over a longer period of time.
Elaborate on your distinguished products and which amongst them do you consider as your flagship offering that differentiates Nilons from its competitors? Also, throw some light on the price range of these products?
All our products are best in class, some honourable mentions will be RAJASTHANI PICKLE RANGE which has no match in India. Our PASTA MASLA, MAGICAL MASALA (It improves the taste of any dish that you are making at home). RAJASTHANI PICKLE MRP is from Rs 60/- to Rs 170/- depending on
weight. These western blended spices are priced at Rs 5/-.

What are the various quality control measures you adhere for the processing of your products? What are the equipment's that your leverage while offering your expertise?
Being in the food industry, we have an elaborate system of quality control measures for incoming materials, in process checks and final product checking. We employ approximately 40 quality control professionals for this. We have well equipped microbial laboratory to ensure safety of our food products. In addition to these, we have six quality labs doing many tests with imported equipments in our factories.

We ensure that the human interface is at a minimum during the entire production process. For this, we use range of equipment's - both domestic and imported. We do cold grinding of our spices and condiments by expensive imported machines to retain the taste and volatile oils of our different raw materials. This significantly improves the taste of our products. Another important aspect is that covid19 has increased in-home consumption and people are also shifting from unorganized brands to trusted brands like Nilons due to safety and hygiene issues.

Are there any innovations / upgradation currently happening in your company that are soon to be launched in the market? Also, tell us about the road ahead for the company?
There are many interesting and tasty products in the pipeline which will help the homemaker cook their dish with convenience and taste and save time at the same time. We will also launch functional and zero oil pickles in the near future. In the current year, we are growing at 50 percent compared to last year. Going forward, we are aiming to maintain a CAGR of 27 percent which we have done in the last 16 years. In the future, Nilons will continue to be a fun place to work in and a place where every person is treated with dignity and the consumer is treated like GOD. We are also soon embarking on TV ad campaigns to increase our reach to 2 million outlets in the next 5 years.

Rajheev Agrawal, Director and CEO
He has got decades of industry knowledge and expertise which has helped him to create a successful and scalable business model for Nilons. Under his guidance, the company has broken new frontiers and has developed into a market leader in the package foods market.