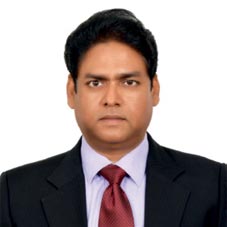 One company who has been in the forefront of the Indian market when it concerns automobile components manufacturing space is Remsons based out of Mumbai. The company has been engaging itself in the manufacturing and designing a complete portfolio of auto control cables and gear shifters, and has been offering various solutions in terms of designing, manufacturing, logistics and client servicing for the players in the automobile industry.
CEO Insights interviewed AmitSrivastava, Company's Group CEO, to know more about the offerings and company's strength.
How is the company positioned in the market? What factors differentiate Remsons from rest of the players in the market?
As the flag bearers in India for Auto Control Cables and Gear Shifters with Push Pull Cables, Remsons combines a passion for client satisfaction, technology innovation, deep industry and business process expertise with a collaborative workforce that embodies the future of work. They have been successfully offering Control Cable solutions for all industries, be it automotive or non-automotive, such as farming, earth-moving, off highway, to name a few. We utilize the indigenous capabilities of design, development and testing for all control cables and mechanisms. Thus ensuring quality deliverability.
Tell us about the USPs of the Remsons that has helped it to maintain the leadership in today's competitive market.
Remsons designs all cables from two wheelers going up to heavy earth moving equipment. We ensure that all our products meet the highest quality standards and are extremely smooth functioning. We go the extra mile to ensure that our products surpass the testing norms globally. We are a one-stop-shop for designing all cables, right from light duty cables - HVAC Cables, seat cables, door lock cables, hood latch cables, choke cable; to medium duty cables - Clutch cables, Gear shift push-pull cables, accelerator/throttle cable; and heavy duty cables - Gear shift push-pull cables, park brake cables, winch cable, axle retainer cable.

How have you been playing the role as the leader in laying out the roadmap towards the company growth bandwagon?
I come with a deep-expertise in the automotive industry with more than 25 years of working experience across various large business houses including Aditya Birla Group, ESSAR Group, Bridgestone and Apollo Tyres. I have been a C level executive managing P&L responsibilities with high global exposure. I completed my senior management programme from IIM Ahmedabad. The varied exposure of professionally managed Indian business houses and MNCs has helped me to transform Remsons into one of the fast growing companies in the Auto component Industry in domestic and international markets.

What has been the company's approach in staying abreast with the changing market dynamics?
We are enhancing our offering by adding products like WINCH ASSEMBLY, PEDAL BOX ASSY, JACKS, PARKING BRAKE ASSY in our bucket. As far as our flagship product is concerned, we are pioneers in manufacturing and designing auto control cables and gear shifters which are compatible across all types of automobile, right from two wheeler, three wheeler and four wheeler, to earth moving and farm tractors, HCV and LCV. The company's ideals in treating customers as partners has been its major USP which is focused completely in developing customer centric culture by providing a positive customer experience before and after the sale; thus enhancing customer loyalty.

How have you been ensuring a quality deliverability for the clients?
As far as quality satisfaction is concerned, the company's focus has always been in testing and quality measuring, wherein, ensuring that all the quality standards are met and followed at every stage of manufacturing. We have a team of certified Internal auditors who takes
care of timely internal audits at all our manufacturing facilities located in India and UK. Our aggressive and hard working team works hard on matching global expectations of the product quality standard. Furthermore, to cover more market share in control cables, Renaissance has been delivering best-in-standard products at a cost-effective price. Meanwhile, they are further empowering its R&D capabilities with advanced CAE simulation and validation testing facilities.

As far as the challenges are concerned when it concerns the automotive industry, we don't get support from suppliers in NPD projects due to low quantity orders. Thus facing challenges related to delay in providing service to customers on time. However, we have been helping the customers or rather a partner in this regard by closely monitoring NPD activities. For instance, if any deadline has been missed, we inform customers about it and ensure proper communication with them.

What is the roadmap ahead for the company?
As telematics is merging into the automotive mainstream, we are in discussion with various customers to develop and start its supply in this field. We have been continuously upgrading when it concerns technology adoption so as to speed the common ambition of company transformation. Also, we are expanding the business by setting a new state-of-the-art facility in Pune for production and testing facilities for control cables. And if we speak of the revenue growth, our company posted a total revenue of Rs.160 crore in 2019-20 registering a growth of 6.68 percent over 2018-19. The company has maintained healthy growth in operating income over the past three years with the consistent profit margins and profitability. We are targeting to reach the turnover of Rs.180 crore in FY 2020-21, despite of COVID 19 pandemic challenges, and Rs.300 crore by FY 2021-2022. We are working towards a plan which shall minimise the risk of market ups and down by increasing the product portfolio and customer base. We are confident of achieving this in the coming years.

Amit Srivastava, CEO
As the company's Group CEO, Amit comes with deep-expertise in the automotive industry with more than 25 years of working experience across various large business houses including Aditya Birla Group, ESSAR Group, Bridgestone and Apollo Tyres. He has been at C level executive managing P&L responsibilities with high global exposure.

Office: Mumbai
Offerings: Cables, flexible shafts, gear shift systems, push pull cables and more