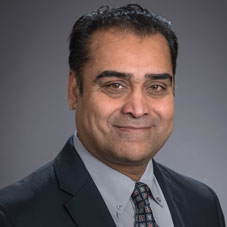 The world is an ocean of opportunities but are only a few courageous people who swim across it to find their shore and grow. In that list, Indians have always found a special mention when it comes to making a mark by breaking borders. Today, several Indian origin leaders have emerged as the torch bearers of the new-age business world in top countries like the US. We take huge pride in appreciating the enormous efforts of such trendsetters who are leading global revolutions. Ranjeet Banerjee is one among them who deserves recognition.
He is a versatile business leader with a 36-year track record of finding innovative solutions to challenges that impact healthcare. This medical technology veteran is experienced in leading global businesses and cross functional teams, developing and executing integrated strategies/operational plans to accelerate innovation, drive commercial excellence and deliver above market revenue growth and profitability. He has successfully integrated large businesses post acquisition by developing people and aligning organizational talent, energy, and culture with a strategy to drive impactful change.
Ranjeet Banerjee is currently leading Cold Chain Technologies, a reputed global provider of reusable and single-use thermal packaging solutions for the shipment of temperature sensitive material, principally serving the life sciences supply chain.
Below are some interesting excerpts from CEO Insights' interview with Ranjeet Banerjee
Could you give a brief account of your professional background and experiences?
Before joining Cold Chain Technologies as the CEO, I had spent over 25 years with Becton Dickinson ("BD"), a global medical technology company that is advancing the world of health by improving medical discovery, diagnostics, and the delivery of care. During the tenure the primary responsibility was around growing businesses in the Americas, Europe, and Asia, pioneering new business models, and developing innovative product and service offerings to deliver a differentiated experience to customers. My last role at BD was the President of the US and Canada, a region with about ~$10 billion in revenue. In 2020 I joined Cold Chain Technologies (CCT), a global leader in thermal assurance solutions for Life Sciences including vaccines, drugs, and biologics, as the CEO, just when Covid-19 was accelerating in impact across the world. Over the last 2+ years, CCT solutions have successfully been used to move
100's of millions of doses of vaccine, saving lives.
Through the path of your professional and what is your success mantra? What is the motivation that fuels your daily routines?
One very important thing to me is learning, not just from within the organization but also from what's happening in the environment, which is relevant to the business and the work that I do. And, understanding it completely from 360-degree perspective. The second aspect is to implement that learning by finding value creation opportunities. I've trained myself to step back and look for innovation opportunities that truly create value. Once you establish the opportunity, purpose, and vision, you must make sure that it is meaningful not just to the organization but to external stakeholders. Then align the organization with that vision and work to get the results. I enjoy this end-to-end thinking from ideation to creating a purpose and getting results.
A leader should be an ambidextrous thinker who considers & addresses both the challenges of the present & opportunities of the future
A motivation for me has been the opportunities to learn and make a difference in any thing we do. Everything we are working on is impactful both for the business and has broader implications for society.
How would you define Cold Chain Technologies as an organization and its current position in the market?
Cold Chain Technologies(CCT) is a 50+ year global leader with solutions supporting the Life Sciences industry in protecting its critical pro ducts during transit. The company has evolved into an industry leader by investing in our people, R&D and process technology to provide the most effective, efficient, and easy-to-use custom and off the shelf thermal packaging products and digital solutions. We are constantly adding to our global footprint.
CCT's strength lies in understanding the problems of partners and customers when it comes to the value chain across the last mile from "Plant to Patient". We understand the problems that are associated with the transport of life saving drugs, vaccines, biologics, and cell & gene therapy products, and we provide highperforming solutions to move these products safely, cost effectively, and sustainably. We have specially designed packaging and digital solutions that ensure the efficacy of the product and allows CCT to track the product condition and to alert us of any changes. Moreover, our talented, experienced professionals understand the challenges of drug and biologic shipments once it leaves the manufacturing facility and will work with the customer along the way to ensure those challenges are met.
Tell us about your leadership approach to promote win-win environment.
Growing organizations tend to become very inwardly focused, slow, and have processes that serve internal stakeholders. It is very important to be focusing outside, the external environment and stake holders, to understand what's going on in the market to be able to find possibilities and work on solutions to make an impact by galvanizing the team, being effective, yet nimble.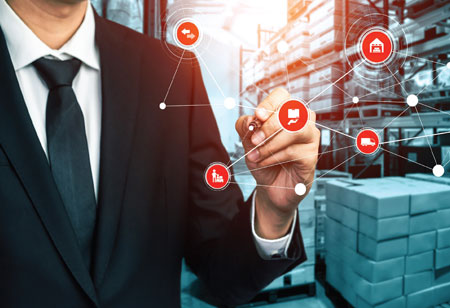 Going forward, what are the changes in market opportunities that you foresee?
Speaking of our market, there are two levels of market dynamics and opportunities. The first is what every one sees, such as high inflation, cost pressures, recession, and more. Every organization is navigating through this and so are we.
The second are the challenges and opportunities in the life sciences value chain. We are working on innovating the last mile value chain in life science products from manufacturers' plants to patients/ recipients. We see huge opportunities to improve and transform the last mile space. For instance, studies show that $40 billion in drugs get wasted as a result of non-compliant temperatures during last mile delivery. That's a huge number but the bigger problem is patient safety with compromised drugs. You will not know the temperature excursion and the negligence may affect a person's health which is a bigger threat than losing billions of dollars.
Therefore, we are striving to bring together a coalition of organizations to look at this holistically. I believe that instead of each entity doing something on its own in this value chain, how can we come together to prevent these problems. This will be through better data sharing, solutions, intero perability of information, and planning between the different entities using the next generation of technology applications; all of it to improve patient safety & sustainability and reduce billions of dollars of waste.
Ranjeet Banerjee, CEO of Cold Chain Technologies
Ranjeet is an accomplished CEO and versatile business leader passionate about finding innovative solutions to challenges that impact healthcare. He is experienced in leading global businesses and teams, developing and executing integrated strategies to accelerate innovation, and drive commercial excellence. He is recognized for creating and commercializing new categories of outcome-focused services combined with data platforms and digital solutions to improve the customer experience. Ranjeet believes in developing purpose driven organizations that create positive societal impact, while excelling in business outcomes.