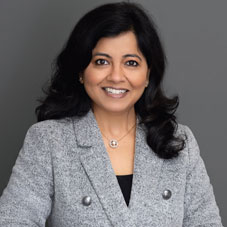 There are three key aspects that every organization needs in a successful Managing Director Vision, Leadership, and Management skills. A talented leader understands the need for strategy, creative problem solving, and collaboration among team members. Experience in organizational management enables them to establish systems and structures that improve efficiency and productivity. Finally, a good sense of judgment is essential for making critical decisions under pressure. By developing and implementing systematic P&L management policies, Sheela Seth is providing creative logistics solutions to her clients through D.B. Group.
Sheela Seth holds thirty years of expertise in the freight industry and has been a part of various crucial projects across various geographies in the world. As the US country Managing Director of D.B. Group, Sheela is currently managing the strategic growth and development of D.B. Group's presence in the Americas.
Sheela Seth engages in an interactive session with CEO Insights.
What have been the most important milestones that you have achieved? What is your leadership approach, and what methodologies do you follow to lead your team?
Today, I can claim that I've had the privilege of working with thousands of people from varied backgrounds across five continents and more than fifteen nations. When I look back my first abroad assignment in Dubai, me being in my mid twenties then, was a pivotal moment. It wasn't that easy for me because I came from a conservative family where girls aren't allowed to pursue
professional jobs on their own, much less do so abroad.I was able to gain experience and confidence as a result of this exposure not just in the Middle East but also in Africa, Europe and the US.
Don't quit easily, but approach conflict situations promptly and directly, see them as opportunities, and handle them without getting overly defensive
My strategy prioritizes analytics, whether it's about completing a $4 million project in less than four months or moving a container stalled at a terminal for days within two hours to prevent a customer's order cancellation. I also emphasize the need to over come the idea of impossibility, solicit feedback from others, and support and encourage various points of view. Everyone has different skills, and since I've always been detail oriented, my capacity for problem solving has only gotten stronger with time and exposure. I have collaborated with individuals from a variety of backgrounds throughout the course of my three decades career, which enabled me to continuously take in new knowledge through close observations and interactions. The key to effectively leading a team is to get to know my team, communicate clearly, maintain an open door policy, offer flexibility, be open to learning, and accept new ideas from everyone in my team.
What did the pandemic mean for you? How did you approach the need for operational and P&L management strategies?
Everyone experienced the pandemic for the first time, but the freight sector was affected the most. Everyday consumers began to realize for the first time how critical the supply chain is to their daily lives. The supply chain business, whether it be an ice cream parlor or a grocery store, was suddenly on everyone's mind. I was allowed to lead the US organization of D.B. Group which gave me the opportunity to show acceptance of ambiguity and handle uncertainties
with utmost flexibility. We at D.B. Group want to promote innovation by proactively supporting fresh ideas by taking cost effective actions to increase operational and production efficiency, providing a successful long term outcome.
What are the market opportunities you foresee? What are your plans for the future?
I want to concentrate on expanding the breadth of my performance maintaining company efficiency, and promoting systemic change. I want to constantly develop myself to increase the quality of my work, just as an athlete strives for peak performance. Additionally, I want to take advantage of opportunities to mentor, coach, and teach talented people who want to succeed.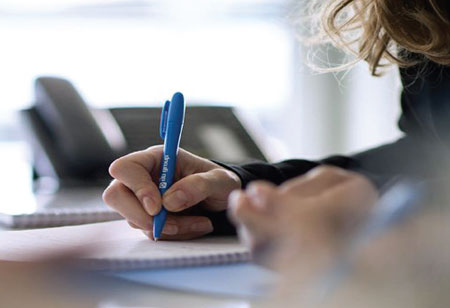 As per your comprehensive experience, what advice would you like to give to young girls and women who are aspiring to be future leaders?
It is crucial for the younger generations to consider all the information and facts, to be analytical, inquiring, and to prioritize efficiency. Be a proactive learner who keeps his or her knowledge and abilities up to date and accepts challenging assignments to advance the skills. Practice excellent communication techniques, especially the capacity to organize presentations in a way that enthralls and stimulates the audience. Don't quit easily, but approach conflict situations promptly and directly, see them as opportunities, and handle them without getting overly defensive. I am constantly looking for passionate people who are devoted to carrying their ideas through and who aren't scared to express their thoughts.
Sheela Seth, Managing Director, D.B. Group America
Showcasing her potential as an enthusiastic leader, Sheela Seth is developing and implementing innovative ideas for the organizational growth of the D.B. Group.