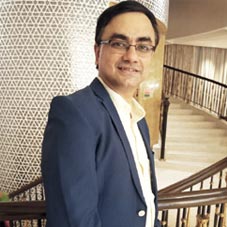 Ever wondered, what makes an Indian dish a 'Luscious Indian Dish'? It's the spices, masalas and mixes. These ingredients have been playing a vital role in Indian cuisine for a long time, and to be fair, these spices are responsible for the name & fame of what Indian foods have worldwide. Today, masalas have become some of the most valuable items of domestic as well as industrial kitchens. Who wouldn't want to taste the world's delicious sambar, with crispy dosa? And how about tasting top-class tangy rasam, lip-smacking pickle, refreshing sharbat and more? Offering these and much more is Chennai-based SGR (777) Foods Pvt Ltd, a brand with more than six decades of presence and experience in the culinary & food industry of India.
Working with the highest standards of international organizations, 777 Brand provides the most hygienic food standards to the Indian market. The firm is also ISO 22000:2005 and HACCP certified. A perfect combination of quality, innovative product, beautiful ambience and hygiene is what makes the company in demand among not just its regular consumers but also among people who are exploring new recipes. Being considered as Global Pioneers of Sambar Masala, 777 Brand offers world best Madras Sambar recipe to the whole world. Let us talk more about this with Srikanth Ramani, Director, SGR 777 Foods.
What is the ultimate goal of SGR 777 Foods?
Established in 1954, 777 is a brand that was born as a dream of our founders, R.S.N. Iyer and R.S.G. Iyer, to serve traditional packaged foods to all Indian homes globally. Since then the organization has grown and became one of the top food production company in India. We at 777 foods are proud to call ourselves the pioneer of Indian ethnic foods, bringing traditional taste with modern technology. It has
been the endeavour of 777 to safe-guard and hand the culinary recipes over the generation and we can say have maintained to do so with great tranquillity. We are the third generation, and we are highly dedicated toward continuing the legacy of 777 Brand. Serving the finest quality traditional packaged food products while preserving our priceless culinary traditions and serving wholesome home-cooked food, will be the first priority of team 777.
Tell us more about your offerings, and also the factor that differentiates you in the industry.
Our product portfolio shows our commitment to excellence and innovation in unique food recipes. Not just our products are unique, but our focus on quality is unrivalled. Adhering to stringent quality standards right from sourcing ingredients to processing and packaging, we offer best-in-class traditional taste and home-cooked products in the market.
Our product portfolio shows our commitment to excellence and innovation in unique food recipes
Our flagship product is Madras Sambar Powder. The uniqueness in its taste and the perfection in its blend gives a wholesome satisfaction to our consumers of having typical traditional South Indian Sambar. In addition we also have multiple signature offerings which includes Instant Pepper Rasam Paste, Idly Chilly Powder, and Gingelly Oil to name a few. Apart from that our portfolio also includes other taste buds pleasing offerings pertaining to spicy pickles, culinary pastes, Gingelly Oil, Appalams, Vermicelli, Gulab Jamun Mix, Hing, Pure Spice Powders, Masalas and Sharbath.
To be specific, we offer 18 varieties of pickles, 5 Instant Rice Mix Pastes, 3 Instant Rasam Mix Pastes, 6 Thokku / Chutneys, two Instant Culinary Paste, 10 Veg and 10 Non-Veg masala powders, 5 Pure Spice powders, two cool Sharbath, asafetida, vermicelli, Gulab Jamun Mix, Hing, Gingelly Oil and appalams.
We cover a wide variety of products category, and this is what keeps us
apart in the market. Where most of the brands offer either oils, or masalas, or pickles, we are offering around 12 categories. We act as a one-stop-shop for every kitchen needs. We are available in more than 18 countries and have a strong brand presence in the International Markets. Close to 20% of our Top line comes from International Business.

Tell us more about the specialty of your manufacturing units.
We have a state-of-the-art manufacturing unit situated in Gummidipoondi, 50kms away from Chennai. The facility covers three acres of land and is build-up in 60,000 sq ft built up area. Equipped with the best possible machinery, 777 strives hard to produce products with superior quality, while keeping the hygiene factor intact. Production is the focus of our activities and is backed by our highly skilled experts who put their expertise to work and take pride in the best quality of our products. We are highly capable of supplying large and small orders in a very short time. As a matter of fact, our business commitment with regards to our quality, packaging, and dispatch schedules, are the pillars of our success spanning decades. We also have Contract Manufacturing Facilities in other states of Andhra Pradesh, Karnataka, Telangana and Rest of Tamil Nadu.

How have you scripted the future of SGR 777 Foods?
Talking about the up-gradation of the product portfolio, we keep innovating our products as per the recent trends. Though we have been growing at a consistent rate of 20 percent every year, our aim for the coming fiscal year is to attain 30 to 35 percent of revenue growth while crossing the three-digit crore mark. And the strategy to achieve the same is by expanding the number of products, SKUs and categories. Furthermore, we are planning to expand our business and enter uncharted territories and planning to penetrate more deeply

Srikanth Ramani, Director
A food chemistry professional, marketing & finance expert, and Master of Foreign trade, Srikanth is a dedicated entrepreneur renowned for his excellence in taking care of various aspect of the business such as – robust Sales & Distribution, cost control and costing, finance and fundraising, and efficient Supply Chain for 777.
Head Office: Chennai