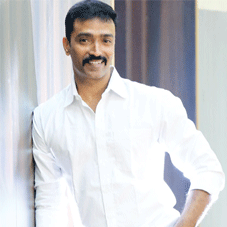 The biggest challenge faced by a person in today's world is asking for help. It may not always be possible to solve all of the challenges ourselves. This is when a coach can help. Many successful people not just in the field of business or sports, but also from other walks of life have benefitted from working with a gifted coach. Sriram Thyagarajan(Founder, The Mindpower and NLP Master Practitioner & a certified coach) is one such exceptional Life & Performance coach who use NLP as the cornerstone of his coaching service to identify patterns that are limiting his clients and handholds them to shatter the same to create greater possibilities.
The Mindpower collaborates with many certified coaches countrywide depending on specific client needs, which facilitates Sriram to add the much-needed flexibility & personalization in his services. As a Life coach, he works in the areas of relationships, health, phobias, memories & goals or aspects like confidence, focus, dilemma & more. Sriram, in an exclusive interview with CEO Insights, reminisces about his professional journey, delineates regarding The Mindpower's offerings and shares his vision. Here are the excerpts:
Kindly tell us about your professional journey and the inspirational factor that led you to the creation of The Mindpower.
Having spent 18 years of my life in the business development sector, I have worked with several large corporates. Working & interacting with people being my forte, I had a very fulfilling career, where I gained theconfidence to handle challenging
situations. However, acting being my passion since childhood, one fine day, I decided to bid goodbye to my corporate life and took a plunge into the world of cinema & acting. Over a good three years, I had the opportunity of acting in over 11 Tamil films, over 250 stage plays and a few TV commercials as well.
Even though I was enjoying my new role, there was always an urge to work with people and making a larger impact; hence became a certified NLP coach. As I was convinced that this is one of the best ways to give back to the society and it's the most fulfilling work I have ever experienced, I incepted The Mindpower. I am glad that in this journey, I have enjoyed the privilege of working with so many people, both young & old and have seen so many transformations.
As a performance coach, I facilitate corporate executives & entrepreneurs to find solutions in various areas including productivity, team management, interpersonal relationships, career growth, conflict management & others
Please explain the various coaching services you offer, methodologies you leverage and the various clientele your company caters to.
I prefer NLP, since it allows me to work with people without any presumptions and allows me the comfort of flexing myself to each individual I work with. It also helps people connect with things at a deeper level and create the needed changes in their thoughts & behaviour for long term. This could be something as simple as finding different options for a situation, getting over negative memories, working on phobias or dealing with a life style affecting allergy. In short any individual who feels stuck about any aspect of his/her life and wants to find a solution can work with me.
Likewise, as a performance coach, I facilitate corporate executives & entrepreneurs to find solutions in various areas including productivity,
team management, interpersonal relationships, career growth, conflict management & others. Being a certified practitioner of Lumina Spark (one of the latest and the most effective Psychometric tools that is appreciated for not labelling people and allowing them to identify & embrace paradoxes), I also use it along with NLP while working with executives.

Are you involved in R&D to enhance your services?
When I created this organization, it was not about making money; it was about adding value to lives. Hence, most of my experiences have enabled me to learn. What works for one client doesn't work for others. I understand that each client experience is a discovery in itself and documenting these journeys might create new & easier ways of solving the same problems. Understanding of people & their challenges being the key to our success, we continuously invest in upgrading our knowledge.

What is the future roadmap that you have set for The Mindpower?
We recently concluded a three-day NLP-based program in Chennai and have a schedule for workshops through the year for various audiences. We wish to spread the knowledge aboutNLP & NLP certification programs and intend to run small programs/ seminars to sensitize people about the benefits of coaching.

The vision I have for The Mindpower is for it be one of the best companies in the space of life & performance coaching and add value to people from all walks of life. I am clear that I want my work to reach as many people as possible and I am able to help people achieve their best. This is not a race in my mind. This is a journey and very authentic one.

Key Management
Sriram Thyagarajan, Founder, The Mindpower
Having relished a fulfilling career in the business development arena for 18 years and in the cine field, Sriram kick started his coaching journey in an endeavour to make a larger impact.

Office: Chennai