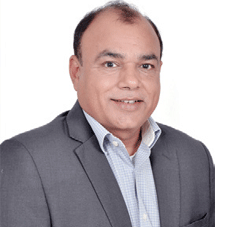 Gone are the days when professionals only desired for high salary jobs in a relentless office environment. Even higher-income earners believe that money doesn't matter after certain interval of time, it is job satisfaction and a cordial office atmosphere that finally make a difference. Today, when work stress is taking a toll on the staff's life, it is enlivening to see some establishments going those extra miles to make their employees love the work they do and assuring they have a perfect worklife balance.
Synchronoss is one such cmpany that not only nurtures an employee friendly work culture embracing diversity, flexible work timings along with numerous employee outreach programs (holistic healthcare – employee wellness programs and family support), but also focuses towards upgrading the skills of its employees through continual learning and development (L&D). Synchronoss, that creates world-class platforms for global Telecom, Media & Technology enterprises across digital, cloud, messaging & IoT, tenders multiple options to its associates in accordance to manage their work life harmony.
This Bridgewater headquartered firm has established a state-of-the-art R&D and innovation center in Bangalore, India in fusion with its global engineering hubs in US and Europe. The company's global multi-year value-expansion strategy drives higher value via best-in-class products & solutions delivery and ahead the curve innovation capability. Synchronoss regards high-quality talent as the core of its engineering excellence.
Subhash Bana, President(India), in an exclusive conversation with CEO Insights throws light on Synchronoss' work culture and office time along with other employee benefits. Here is the glimpse of the interview.
How do you leverage your experience to maintain an exciting milieu inside the organizations and in turn run the company seamlessly?
I never insist on work hours rather than work. Also, my doors are
always open. Being passionate about developing & managing world-class product R&D organization, I personally look for teams with high talent & product quality, end-to-end ownership, innovation, performance, customer satisfaction and engagement. I keep myself updated with recent technology evolutions and technology-led disruptions, and associate with startup ecosystem, which in turn helps me to boost our employees and take me a step forward towards achieving the set goal of Synchronoss.
Believing in work-life harmony instead of balance, Synchronoss encourages flexible working hours and work from home with key emphasis on completion of KRAs
State the factors that help Synchronoss to attract freshers & experienced professionals as well as retain them.
We are a people-first company functioning on 3Ps: People, Purpose and Passion that not only crafts our work culture but also forms the base of our leadership team. At Synchronoss, we are passionate to provide an employee friendly work culture in the form of flexible work timing, employee outreach programs and continuous learning & development, wherein L&D programs focus on classroom training, expert talk sessions, workshops, self & team learning via online learning platforms, certifications, and participation in industry forums.
Professionals at Synchronoss get opportunity to work on various niche & cutting-edge technologies in different & innovative ways to resolve clients' challenges while exposing their specific skill set. Besides, giving salary at par with industry standards, we render various scopes for career growth and enhancement along with well-planned career path. We envision having an inclusive and diverse workforce worldwide and thus give global opportunities (countries/geographies) to our associates to further enhance their career.
Give some insight on your headcount and various strategies followed at Synchronoss to minimize the attrition rate.
I have always been so proud to support various talents at Synchronoss who are bestowed with the organization's multi-faceted utilities in terms of career progression. Currently, we harbor
1700+ global employees and engage more than 700 associates in India. Being a Software Development company, growth is measured in terms of value and ownership.

We are well-known for hiring right talent from market through our well structured recruitment process, where interviews are conducted by coached interviewers and providing congenial & warm induction training with structured buddy and mentor interaction. Further enhancing employees experience, we follow transparent & fair negotiated salary structures and a well-structured promotion policy, and offer various internship programs, frequent skill boosting programs, mentorship, classroom & online L&D programs and cross functional opportunities for their career growth.

How do you help your employees strike the perfect balance between their professional and personal fronts?
Believing in work-life harmony instead of balance, we encourage flexible working hours and Work-from-Home in deserved cases (instead of specific in-out timing system) with key emphasis on completion of KRA, facilitating employees to take care of their exigencies too. Celebrate all our festivals and annual day as family is integral to our culture. Frequent top down communication, team outing & team building, and quarterly town halls are conducted to establish bonding and fair understanding between employees.

At Synchronoss, we have well defined Rewards & Recognition programs where deserved employees are recognized for their achievementsand contributions. Certificates of Appreciation, Spot Bonus, sponsored family outings, and Compensatory offs are some of the programs.

KEY MANAGEMENT:
Subhash Bana, President (India)
Holding a Bachelors degree in Electronics and Communications Engineering from NIT, Warangal and post graduate in Management from MDI Gurgaon, Subhash has started his journey from working at DRDO, developing real-time mission-critical systems software for India's first strategic missile systems with Dr.APJ Abdul Kalam. In 2016, he joined Synchronoss as President India Operations, prior to which he worked at Capgemini as CEO for Offshore Business Unit Continental Europe Application Services.

Locations: Bangalore(India), New Jersey & Arizona(US),and Dublin(Ireland).

Offerings: Cloud, IoT, Digital, Messaging and Infrastructure Platforms