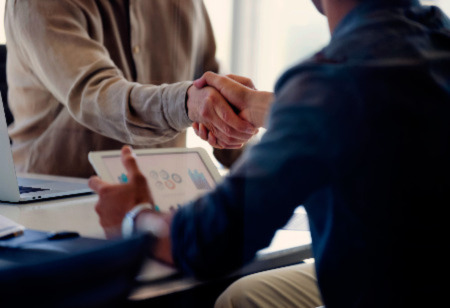 Business leaders can use ISACA's Global State of Digital Trust 2023 report, which offers insights from 537 digital trust professionals in India on the advantages, challenges, priorities, responsibilities, and budgets of digital trust, to assess how their organization measures in advance of National Technology Day on May 11.
Digital trust has the power to create or break a company. Digital trust can be the difference between maintaining reputations and customer loyalty after a catastrophic catastrophe and suffering significant, time-consuming, and expensive losses in an era of rising data breaches, blunders, ransomware, and hacking.
Benefits of Digital Trust
Digital trust is extremely or very critical to the digital transformation, according to 85 percent of respondents to ISACA's State of Digital Trust 2023 survey. However, they also note alarming shortages in a number of strategic areas, including leadership support and employee skills/training.
Organizations with high levels of digital trust can gain tangible benefits and positive business results. The top benefits reported in the 2023 survey are:
Positive reputation (64 percent).

Stronger customer loyalty (62 percent).

More reliable data on which to make decisions (56 percent).

Fewer privacy breaches (55 percent).

Fewer cybersecurity incidents (54 percent).

Ability to innovate faster because of the confidence in their technology and systems (51 percent).

Higher revenue (36 percent).
Even with these mentioned advantages and with 90 percent of respondents believing that displaying a commitment to digital trust will ultimately make firms more successful, just 24 percent of organizations have a dedicated staff position for it, and only 36 percent say their board of directors has prioritized it. Eighty two percent of respondents cite monitoring the maturity of digital trust procedures as being extremely or very important, yet 31 percent do not do so at all.
Measurement is a key differentiator, and leadership is what's driving it. 34 percent of respondents said they don't have a chief trust officer or director of digital trust now, but they probably will in the next five years. Seventy-two percent of respondents express complete or high confidence in their organization's ability to maintain digital trust; however, this figure rises to 89 percent among those who assess the maturity of digital trust.
Holistic Approach Can Help Reduce Obstacles and Reap Benefits
Among the many essential elements of digital trust are security, risk, data integrity, privacy, governance, quality, and assurance. Indicating that digital trust may be adopted as an umbrella approach that encourages existing individual sections to function as a cohesive whole in the most cost-effective way, more than a third (34 percent) are planning to raise funding for digital trust initiatives.
"As organizations move to a digital-first business model, trust is the essential component that must be earned before, during, and after every interaction," said Tracey Dedrick, Interim CEO of ISACA.
"Digital trust is a holistic, organized approach and offers a new and integrated way for organizations to look at what they are already doing. Digital trust is an umbrella that ensures existing functions are operating in sync and in the most optimal manner to ensure others have trust in the organization. A digital trust framework that is aligned with enterprise goals is essential and can contribute to impactful positive outcomes."
Although a sizable additional cash or staff may not be required for the digital trust, a comprehensive, systematic strategy and a digital trust framework that is in line with business objectives are crucial and can help produce major positive results.
"It is critical that boards and the C-suite be closely involved in ensuring digital trust is positioned as a top-tier strategic benefit," said Dedrick.
Barriers Need to Be Addressed
Lack of technological resources (45 percent), a lack of technological resources alignment (47 percent), a lack of leadership buy-in (42 percent), insufficient processes and/or governance practices (39 percent) and not treating digital trust as a priority (37 percent) are the top barriers to achieving high levels of digital trust.
Positively, a decrease in the 'lack of skills and training' over the poll from the prior year suggests a steadily growing awareness of the importance of digital trust. 72 percent of workers feel that digital trust is extremely or very relevant to their jobs in 2023, up from 66 percent in 2022, and 45 percent of employers will offer staff training in this area (43 percent in 2022). In both years, the proportion of respondents (35 percent) who understood how their employment contributed to digital trust remained unchanged. Despite the positive trend, there remains a need for acceleration.
Responsibility for Digital Trust
Since each business has its unique culture, organizational structure, and objectives, the respondents were unable to identify a single job title or role that was specifically responsible for fostering digital trust across all organizations. The board of directors or senior leadership, they pointed out, had ultimate responsibility for their organization. Despite this, just 36 percent of respondents claim that the board of directors has given digital trust priority.
"With most businesses now operating via digital platforms, instilling and safeguarding digital trust is becoming critical. Digital trust relies on organizations prioritizing quality, availability, security and privacy, ethics and integrity, transparency and honesty, and resiliency—not only creating value for their business, but doing the right thing and benefiting their customers," said R V Raghu, ISACA Ambassador in India, past ISACA board director, and director, Versatilist Consulting India Pvt Ltd. "Digital trust is about creating a better, safer digital world for everyone."
Tools for Digital Trust Growth
The speed of digital transformation is speeding up as pressure from peers and stakeholders gets stronger. Considering that just 34 percent of businesses now employ a framework for their digital trust practices and that 85 percent think having a digital trust framework is extremely or very important, digital trust guidance will have a big influence.