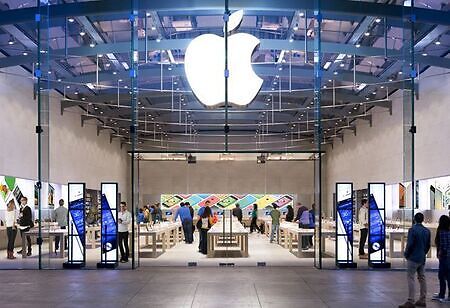 A silent army of 100 Apple employees has been working closely on blending the digital world with the real one for the past 20 years. This army is now bringing that blend through the most rumored augmented reality (AR) and virtual reality (VR) headset, which is probable to hit the stores by the end of the year or early next year.
Apple is hoping the headgear will become its next big business-changing device after the iPhone that reigns the smartphone market. As it edges close to the device's finish, the tech giant onboarded the efforts of multiple AR/VR companies, looking at how the emerging technologies could benefit other future products as well. To create video material for a headset, the company has enlisted Hollywood directors such as Jon Favreau. On the other hand, the headgear is believed to gear up the tech giant's competition to define the future of mixed reality. How far has Apple up the line towards this goal?
How Far is the Headset in its Making?
Powered with A-series processors promising to position the headset on par with the Mac, it will station two chips to handle complex tasks and VR capabilities. They will be able to operate on iPhone as well as Mac.
Although the headset is rumored to resemble Facebook's Oculus Quest, however, it will feature a sleeker design and a lightweight build to ensure comfort through fabrics and lightweight materials. It will sport a sleek curved visor attached to the face by a mesh material as well as swappable headbands. These bands are said to be similar to those used for the Apple Watch.
Pancake lenses are said to be used to give it a thin and lightweight design.
"This is the next frontier," said Carolina Milanesi, a technology analyst with Creative Strategies, a technology research firm. "For Apple, this is about a new computing experience and opportunity to engage consumers with a device and new experiences that build on what they've done with content."
To provide an immersive viewing experience, the device will have two 4K micro OLED displays with up to 3000 pixels per inch, added with an extra display at the side for peripheral vision. Sony is reported to supply the display modules for the same. For peripheral vision, Apple is said to use an AMOLED display for lower resolution.
Tracking Gestures
For tracking hand movements, mapping the environment, and projecting visual experiences, the headset will feature over a dozen optical cameras, with one of its features believed to be lifelike avatars posing accurate facial features captured by these cameras.
Eight camera modules are said to fit into the headset to enable see-through augmented experiences for the users, with the six for the 'innovative biometrics.' One camera will be up for detecting the environment.
Furthermore, a pair of eye-detecting cameras will allow users to read small types and look at other people in front of them or behind virtual objects. The headset is said to be able to map surfaces, dimensions, and edges of rooms with accuracy. Apple is exploring various input methods to track hand gestures, eye-tracking, and input.
An advanced eye-tracking method is said to equip the user with an intuitive visual experience that seamlessly interacts with the external environment. The controls are facilitated through the eye-movements. As a part of the eye-tracking system, Iris recognition will be included and is believed to be an authentication method as well.
For detecting hand gestures, four 3D sensing modules will be fitted into the device, which will detect nearby objects through spatial detection.
Voice Control
The headset will also feature voice control which will support Siri commands as well. It will also detect skin and could be able to monitor expressions. Upon working with multiple control methods, Apple is also reported to be working with a 'thimble-like device to be worn on a person's finger.'
For unprecedented computing power, Apple will include two Mac-level processors and chips, rumored to be more powerful than the Apple silicon chips used for its Mac. to power these chips, Apple is said to adopt a 96W adapter.
Similar to the M1 Pro chip, there will be a main high-end processor, including a lower-end processor, to manage sensor-associated aspects of the headset. One of the chips is said to be a 4-nanometer chip, the latest TSMC, and the other is a 5-nanometer chip.
New Operating System
The new operating system for the AR/VR headset is believed to be termed realityOS. Apple source code has shown hints of the rOS naming; therefore, this is most likely the moniker Apple will use.
Apple intends to launch an App Store for the headset, focusing on gaming, streaming video content, and video conferencing. Apple may be working with media partners to generate material that can be viewed in virtual reality. A virtual reality FaceTime experience with Animojis and other features could be available.
WiFi 6E
According to reports, Apple intends to use WiFi 6E to give a high-end, immersive experience with reliable wireless connectivity. WiFi 6E offers all of the advantages of WiFi 6, plus it adds a 6GHz spectrum to the mix, in addition to the 2.4GHz and 5GHz bands, for more bandwidth and fewer device interference.
Although the headset was rumored to be out this year, due to developmental issues, Apple has pushed back its release plan yet again.
Why the Delay
Originally, Apple intended to launch the headset in 2021 and ship it this year, but they postponed the plans.
Due to the high-powered processor inside, the headset is said to overheat, besides other problems with the cameras and software. The thermal demand of the chip is causing problems with the camera and software. It plans to launch the headset by next year's Worldwide Developer Conference (WWDC).
Meta's Project Cambria Vs. Apple's AR/VR Headset
Both Meta's Project Cambria and Apple's headset will have users confused about which device to rely on when jumping into the metaverse. Apple's answer is likely to be far more powerful than current VR headsets, with a processor reportedly comparable to that of recent MacBooks. This first iteration is expected to cost more than $2,000, according to rumors.
Meanwhile, Meta's Project Cambria headset is intended to have laptop-like functions, specifically a Chromebook. According to Meta, the pricing would be more than $800, making it a compelling choice for AR and VR fans.